Welcome to the 2022-2023 School Year!!
---
Absent?
Use this form to submit a note to excuse an absence.

---
---
Dear Parents/ Guardians:
As a parent or guardian of a student attending a school that is receiving Federal Title I dollars, you have the right to know the professional qualifications of the teacher(s) and instructional paraprofessional(s) who instruct your child.
Federal law requires every Title I school district to comply and to provide you with the requested information in a timely manner. All schools have on file a listing of faculty members and their professional qualifications.
Please click HERE for more information.
---

---
Check out the next edition of our Inclusive News!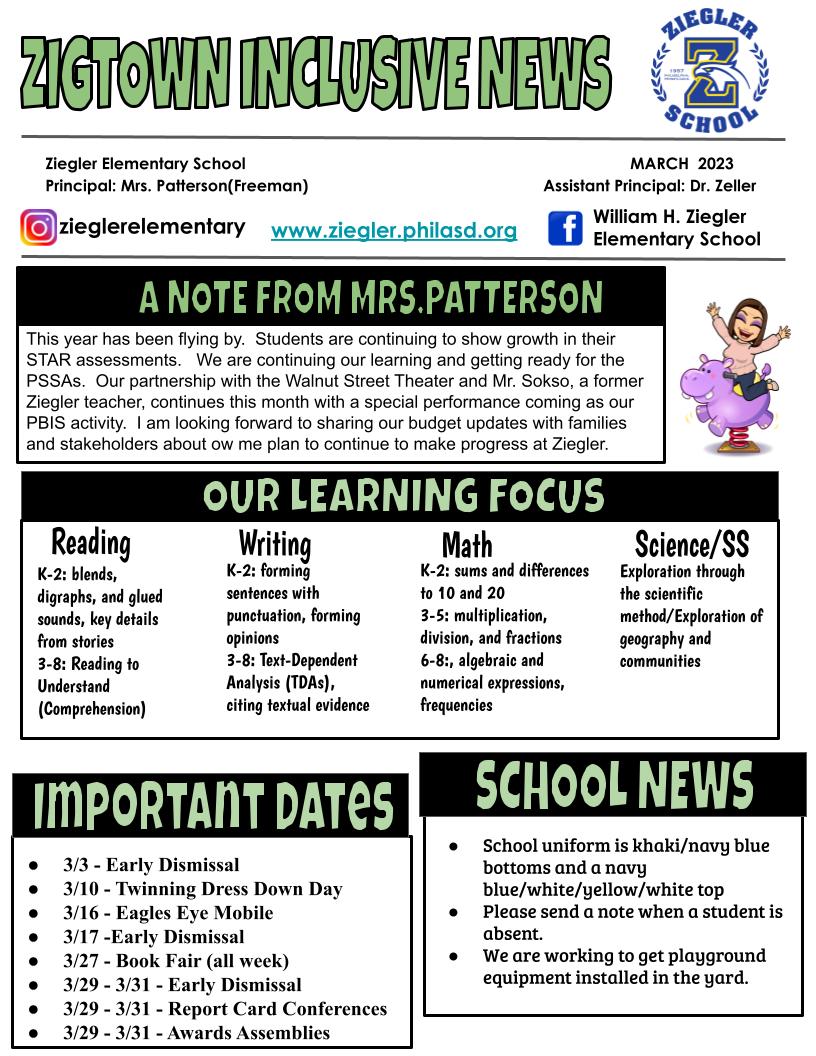 Added: March 3, 2023
---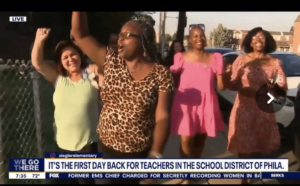 We began the year rolling out the Blue Carpet for Staff. Check out the clip for Fox 29 HERE.  We were also featured in the Inquirer and on 6 ABC.  We are excited to share the great things to come at Ziegler this year!

---
Hello Ziegler families!
We look forward to a  new school year, beginning on August 29, 2022. Please remember that your child must bring their District-issued Chromebook to school with them on the first day of school. It is important that Chromebooks be in the building so that they can be used in the classroom. If your child's Chromebook is lost, stolen, or damaged, please contact the school, so we can be prepared to provide a new one to your child when they return. 
---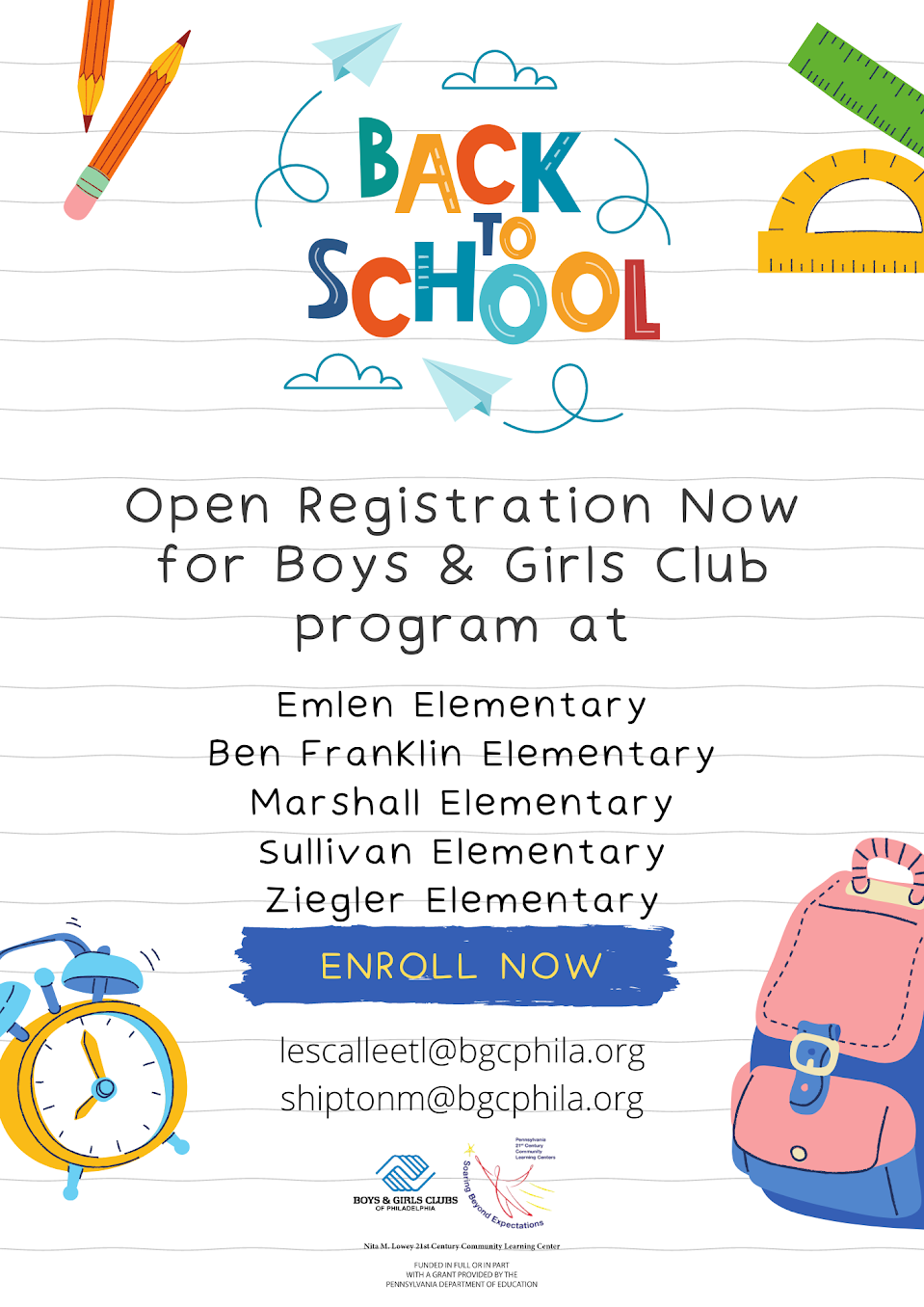 The Boys and Girls Club of Philadelphia is accepting applications for their after-school program. The program runs until 5:45 at Ziegler!
Click HERE to view the application in English.  Click HERE for the dismissal form.
Click HERE to view the application in Spanish.  Click HERE for the dismissal form.
Applications should be returned to: lescalleetl@bgcphila.org
---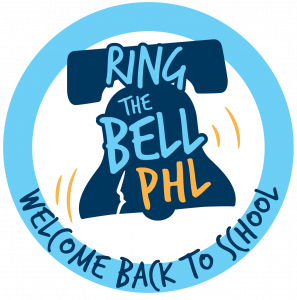 Stay informed:  Check back often for updates regarding our safe return to school at  www.philasd.org
#PHLed and #RingTheBellPHL
---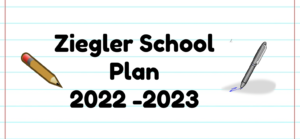 To view our school's SY22-23 school plan and to leave your feedback, please click HERE. Feedback forms are available in English and Spanish.
---

Our Vision:
We aim to be a Gap-Closing, Blue Ribbon School.
Our Mission:
Ziegler Elementary exists to give students an education that allows them to choose their future.
---